Scanware
Since the company was founded in 1989, the owner-managed medium-sized company in Bickenbach has stood for high-quality inspection solutions for the pharmaceutical, cosmetics and food industries with passion and pioneering spirit. For over 30 years scanware products have been tailored to the individual needs of the practice, are highly specialised and fully comply with the strict GMP requirements. Scanware not only delivers outstanding technical solutions, but also offers comprehensive service, in-depth consulting and application-oriented training. As an internationally oriented company, Scanware works with highly specialised distribution partners to ensure knowledgeable and reliable support worldwide.
As one of the few suppliers on the market, we equip the packaging process along the entire line and, in addition to efficient inspection systems, also offer solutions for printing, labelling, tamper evidence sealing and verification. For serialisation and aggregation applications, our product portfolio includes IMPERA, a process-safe and future-oriented management system that ensures the traceability of products along the entire packaging and supply chain.
Line Management
IMPERA is a comprehensive software for use on packaging lines. It monitors processes and controls all systems involved in them, such as printers, hand scanners and control systems. Furthermore, the line manager takes over the data exchange between the producer's database and the components
Areas of application of the management systems:
Line management
Machine and component control on packaging lines
Serialisation, aggregation and deaggregation
Labelling and print inspection on folding box and shipping box
Highlights:
Configurable software tailored to your needs and requirements
Communication takes place via VDMA XML protocol, XML and CSV files
Serialisation and aggregation fully integrated
Intuitive user interface, guided learning run and 12 CFR-11 compliant
Fast algorithms and high reliability
Modular and retrofittable
Blister Inspection
The SPECTRA Scanware systems for optical product and blister inspection of pharmaceutical products offer a reliable solution for every application. Whether in black and white, colour or 3D, whether tablet, cup, capsule, powder or oblong, whether size, fragments or multilayer defects, all inspection systems are tailor-made for your requirements.
Black & white Product Inspection SPECTRA BW
The system SPECTRA BW is mainly installed for quality control on packaging lines in the pharmaceutical sector. It inspects a number of product criteria such as presence, position, shape as well as double fillings and broken items. It is the cost-effective solution for tasks when cross-contamination can be ruled out due to the technical surroundings such as mono lines. Soft- and hardware can always be expanded to enable color inspection. Easy-to-use, reliable and infinitely upgradable system.
Highlights:
Magnificent speed and encompassing analytical options
All parameters can be used simultaneously – at the same high speed
Homogenous, reproducible and adjustable illumination – 16 levels available
The system can be upgraded to SPECTRA Color at any time for color inspection
Colour Product Inspection SPECTRA CL
The color inspection system SPECTRA CL is used to detect cross-contamination and other errors such as size, position as well as broken products and double fillings. It is the ideal solution for common inspection tasks. For use in complex tasks, soft- and hardware can be upgraded. Due to the adjustable illumination and highly specialized software, the system offers a lot more than average inspection systems.
Highlights:
Magnificent speed and encompassing analytical options
All parameters can be used simultaneously
Homogenous, reproducible and adjustable illumination – 16 levels available
Prime hardware and a large software package based on real-time operating system QNX®
The system can be upgraded to SPECTRA High Resolution at any time in case of increasing requirements. That way, specialist requirements can be fulfilled.
High Resolution Colour Product Inspection SPECTRA HR
The high resolution product inspection system SPECTRA HR is used for quality assurance in the pharmaceutical industry. Utilizing 3CCD-cam-eras, it offers extraordinarily high color separation which enables the safe fulfilment of tasks involving challenging color and contrast conditions. In combination with the largest software package, it provides unique inspection parameters and options. Inspection of products with minimal differences in color and shape within the same blister at high speed are no challenge for the system.
Highlights:
All blister geometries and combinations of product and packaging material can be recognised
All parameters can be used simultaneously
Homogenous, reproducible and adjustable illumination – 16 levels available
Prime hardware and superb software package based on real-time operating system QNX®
Inspection of various products in same blister possible
Multi-camera systems for challenging applications
Applicable for post-seal inspection
3D Product Inspection SPECTRA 3D
SPECTRA 3D is a high-resolution, laser-based image processing system for the inspection of the geometry of packaging material and products to detect distortions, dents and other defects. The geometry of the inspected object is illuminated by a laser. The resulting image is captured by a high-resolution 3D line camera. The image is processed, digitalised and evaluated.
Highlights:
SPECTRA 3D enables the safe inspection in the following cases:
Double filling, both stacked and next to each other
Broken products next to and underneath the product
Capped multi-layered tablets
Low-contrast environments such as grey tablet in aluminium blister
Powder in minimal dosage
Packaging Inspection
The inspection of primary packaging, such as parenterals and foil, is subject to a variety of tests and controls to ensure the quality of products.
PATERA Parenterals
PATERA Parenterals inspects preparations that enter the body bypassing the intestinal tract. The packaging inspection system is more versatile than any other Scanware system and was developed with an artificial intelligence-based vision technology. PATERA Parenterals is implemented on packaging and labelling machines to eject incorrect products and to eliminate foreign products from being mixed in. This system inspects test objects such as ampoules, vials, syringes and car-pules for various inspection criteria.
Highlights:
Artificial intelligence-based vision technology
True colour recognition for optimal results
Outstanding speed and comprehensive analysis options
The lighting is homogeneous, reproducible and adjustable in 16 brightness levels
Best hardware and comprehensive software packages based on the QNX® real-time operating system
Easy teach-in
Simple subsequent teach-in variants / format tests
FOCON Pore Inspection Unit
The system serves the optoelectronical inspection for the detection of pores and cracks in aluminium foil of up to 1,000 mm width. LYNX-FOCON is installed between the forming and the filling stations at a right angle to the travel direction of the foil. If any pores are present, a signal is given to prevent filling and subsequent ejection occurs. The pore detection can run at the speed of up to 1.5 m/s, thus keeping step with all current blister machines. Due to its internal fault monitoring capacities, LYNX-FOCON is self-monitoring, continuously checking system integrity. All outputs are shortcircuit protected and designed for failsafe operation. Detection of pores and microfissures in aluminium lidding and bottom (formed or plane) foil. For the use on machinery without a guide surface, an adapted mechanics can be supplied to minimise external light influences. This enables the use on stick-pack-machines.
Highlights:
The system can easily be integrated onto any existing blister machine without machine reprogramming, avoiding extensive software re-validation, thus saving valuable time and costs.
High detection capacity down to 25, 50, 100,250 and 500 μm.
Internal shift register optional
Increases cost-efficiency due to considerably reduced material waste
Available in widths of 200 to 1,000 mm
Multi-lingual display
Code Inspection
The code inspection of the SIGNUM series enable the inspection of ring codes, bar codes, 2D codes such as DataMatrix, but also large-area prints including optical character recognition (OCV/OCR). The evaluation offers a precise error analysis and functions for optimising the readings.
Ring Code Inspection SIGNUM CL
SIGNUM Ring Codes is a high-resolution colour vision system for inspection of colour codes on ampoules, vials and syringes. Installed on packaging lines, the system detects deficient products and prevents cross-contamination. The system can be used for both single ampoule inspection and inspection of multiple and different products in blisters or trays.
Highlights:
Real colour recognition for optimum results
Inspection of ringcode and label in one single step
Electronically controllable Scanware W-LED illumination for reproducible light conditions
Two illumination levels can be evaluated in immediate succession
Code Inspection SIGNUM 1DC/2DC
The Code Inspection SIGNUM Codes is an inspection system verifying codes which is used on packaging machines in the pharmaceutical industry. The Smart Cameras evaluate the prints of 1D- and 2D-codes with extraordinarily high speed. The optional Controller unit includes a PLC to adopt the system to existing machinery.
Highlights:
Easy, userfriendly guided teach-in procedure
Error analysis enables the optimisation of code printing
High reading speed since only relevant areas are read
Reads up to 80 DataMatrix- and 150 barcodes per second
Available in various builts for an easy and optimized integration
All common codes can be decoded
Format administration
Display of results of all code readers
Print Inspection SIGNUM HR
SIGNUM Print is a highly efficient greyscale vision system and the complete solution for 100% optical inspection of print including characters (OCR/OCV) on packaging materials during the packaging process. It offers recognition capacity, operating features and operator comfort that so far have been known only from most up-to-date vision systems. The high reading speed, integrated illumination and outstanding software make the system the best of its kind.
Highlights:
Fast evaluation of data due to smart unicode library
Automatic recognition of character orientation
Copy of Evaluation Type feature for fast teach-in if object is to be inspected at different locations
Multiple camera systems for inspection of large area prints available
Automatic teach-in
Track & Trace
The CAPA systems are designed for the packaging process within the scope of track & trace applications. Individual units and packaging groups are provided with labels and these are validated. The processing and aggregation is implemented by Scanware's line manager IMPERA.
Mark & Verify CAPA MV
At the station CAPA Mark & Verify, units are marked with production-specific data and the print is verified. The processing and aggregation of serialised data is handled by IMPERA Management.
Highlights:
Movable, modular, robust and ergonomic design
Stainless steel housing to protect the station
Tool-free adjustment to folding box size
High-precision print thanks to precise folding box guidance and ideal use of sensors
Integration of major printer systems
Supports GS1, IFA, CIP 13, ITS, Bollini IPZS, Royal Vignette Belge and China E-Coding
In-house development of control and print inspection system
Uniform graphical interface, easy to follow menu and comfortable data input
Stable evaluation results independent of the number of taught character patterns
Serialization support
High-quality standardized parts allow an efficient supply of spare parts
Excellent power transmission through planetary gear
Implementation of brushless motors
Tamper Evidence CAPA TE
At CAPA Tamper Evidence folding boxes are sealed with tamper-proof labels. Depending on the configuration different features are available from labeling and printing to various inspections.
Highlights:
Modular design allows a wide range of functions and solutions
Easy to upgrade
Tool-free adjustment to folding box size
Applicable for all common closing patterns
High precision of labels thanks to precise folding box guidance and ideal use of sensors
Change of label roll is possible during ongoing operation
Supports serialization
Operation possible from the front
High-quality standardized parts allow an efficient supply of spare parts
Excellent power transmission through planetary gear
Implementation of brushless motors
Housing out of stainless steel to protect the station
Movable, robust and ergonomic design
Case Inspection CAPA CI
At CAPA Case prints of folding boxes, bundles and shipper cases are inspected. The data is cross-checked with database entries. The processing and aggregation of serialised data is handled by IMPERA Management.
Highlights:
Movable, modular, robust and ergonomic design
Housing out of stainless steel to protect the station
Implementation of brushless motors
Automatic adjustment of camera and illumination module when adding a layer
Movable contact edge for fixation of shipper case
Excellent power transmission through planetary gear
High-quality standardized parts allow an efficient supply of spare parts
Uniform graphical interface, easy to follow menu and comfortable data input
High camera resolution achieves optimum results
Supports serialization and aggregation
Bundle Inspection CAPA BI
The CAPA BI station inspects folding boxes that have been combined into a bundle. A control of single folding boxes is also possible. For the bundle inspection, area scan cameras of the SIGNUM Codes system are used to check 1D and 2D codes for readability and bundle completeness. Aggregation and serialisation of the data can be implemented using the IMPERA Management system by scanware.
Highlights:
Compact add-on solution for easy integration into existing systems
Different control positions possible (top, front and back)
Aggregation possible
Modular, robust, mobile and ergonomic design
Easy to clean stainless steel housing
Brushless motors for wearless drives
Serialisation possible through additional component
High-quality norm components enable an efficient spare parts supply
Common user interface, comprehensible menu navigation and convenient data entry
High camera resolution for optimal results
System manufacture to customer-specific requirements
Precise bundle handling
The IMPERA Management system provides for efficient data exchange
Mobile Base Station CAPA MB
CAPA MB station can be easily integrated into existing packaging lines without significant changes and enables thus an enormous space saving. With the compact and flexible Add-on solution CAPA MB station labels with production-specific data is printed and then checked. Depending on requirements the system can be used for the manual aggregation of shipping cartons or pallet and as a rework station. The processing and aggregation of data is controlled by IMPERA Management implemented.
Highlights:
Compact add-on solution for easy integration into existing plants
Up to two printer mounts
Mobile and flexible system for the variable deployment
Simple operation through uniform user interface, comprehensible menu navigation and comfortable data input
IMPERA Management for smooth data transfer from level 2 to level 3
Can be used for manual aggregation of shipping boxes and pallet and rework
High-quality standard components enable efficient parts supply
Robust, mobile and ergonomic construction
Easy to clean stainless steel housing
Integration of common printing systems
Support of GS1, IFA Coding, CIP 13, IST, Bolllini IPZS, Royal Vignette Belge and China E-Coding
Development
The quality of the systems is Scanware's top priority. In order to be able to guarantee this, the development of the software and the selection and development of the hardware go hand in hand. Scanware equips packaging machines along the entire line; in doing so, operation always remains simple and user-friendly thanks to the uniform menu.
Services
Scanware Service
The all-round lifetime support of our systems not only includes our 24-hour service. In addition, Scanware meets the challenges of the market and develops special solutions in close cooperation with producers. Each system is unique and tailored to the spatial conditions and wishes of our customers.
System Maintenance
To ensure that our systems run at the highest level in your operation and that you can benefit from all Scanware advantages, we are now offering you a service package for preventive system maintenance, which will increase your production efficiency right from the start.
Customized Development
Due to our expertise, companies with special requirements approach us again and again. Solutions are often found for apparently impossible tasks. But we accept every challenge and find the perfect solution for your specific task.
Customised Construction
The spatial conditions on a line often require special enclosures. In addition, Scanware also develops lighting units tailored to the packaging machine if required.
Support
Consulting and Project Management
Installation and Individual Adaptation
Qualification and Validation Documents
Target Group Specific Training on Site
Technical Support
Solutions
Industries
Scanware solutions are convincing across the board and are used all over the world in a wide range of industries.
Pharma
Food
Cosmetics
Contract Packaging
Mechanical Engineering
Our References
Whether pharmaceutical, mechanical engineering, contract manufacturer, whether cosmetics or food manufacturer - Scanware offers the optimal optical inspection solutions for the production lines.
Over 3.500 Installations
We supply our customers with innovative, easy-to-use and customised optical inspection solutions for the filling and packaging materials. System quality is our top priority.
Installation examples
The inspection systems from Scanware are characterised above all by their longevity. Numerous customers have already been convinced by the quality of Scanware inspection systems and can confirm a longevity of up to 20 years.
Since the systems, which have been in production for over 20 years, have to be adapted to the latest technology and the requirements of the pharmaceutical, cosmetics and food industries, it is advisable to upgrade existing systems.
In order to keep the acquisition costs of systems manageable, Scanware offers upgrades of already existing systems so that customers achieve considerable cost savings.
Every year, a large number of existing systems are upgraded and the hardware and software are adapted in line with time and requirements. In addition to offering system upgrades, Scanware also guarantees the availability of necessary spare parts for up to 10 years.
IMA – C80HS
IMA – C90
IMA – C95
IMA – C96
IMA – Giant
IMA – TR130
IMA – TR200
IWKA – BP20
IWKA – BP300
IWKA – BPS
Kraus
Langen – Vento C12-0950
Marchesini – Gamma B8
Marchesini – MA155
Marchesini – MB440
Mediseal BIBBOB
Mediseal CP3
Mediseal CP5
Mediseal CP8
Mediseal CP10
Mediseal CP11
Mediseal CP200
Mediseal CP400
Mediseal CP500
Mediseal CP600
Mediseal CP1200
Mediseal LA500
Mediseal P1600
Noack N623
Noack DPN760
Noack N921
OCS Checkweigher HC-2000-2
O.M.A.R. BF50
Pago Labeller
Pentapack BP1515
Pentapack CT1200
Pentapack EAS
Pester Case packer
Pharmaworks IBIS
Pharmaworks TF1
Pharmaworks TF2
Pharmaworks TF3
Printing International 450CME
Rohrer
Rota Labeler
Uhlmann B1330
Uhlmann B1440
Uhlmann B1880
Uhlmann BMP7
Uhlmann UPS2
Uhlmann UPS3
Uhlmann UPS4
Uhlmann UPS5
Uhlmann UPS300
Uhlmann UPS600
Uhlmann UPS1010
Uhlmann UPS1020
Uhlmann UPS1030
Uhlmann UPS1040
Uhlmann UPS1070
Wenz 2070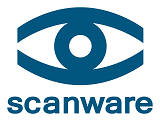 Contact Us!
Have any questions? You would like us to call you back?
Send us the following blank sheet. Our staff will contact you soon.